Gujarat Virtual Shala: In the COVID-19 epidemic, children are made to study through home learning by the Gujarat education department. Students can watch home learning videos through the Gujarat e-Class YouTube channel. Online tests are also organized for students of standard 9 to 12. Below is information on how students can appear in the online test. So please send this message to all the students so that the maximum number of students can participate in this exam.
Latest – Unit test under Gujarat Virtual School for Standard 9,10, and 12.
How to take Virtual Shala Ekam Kasoti?
First of all, open the following link on your mobile or computer
Then select the district, taluka, school name, standard, and student name
Now enter the mobile number and captcha code
After filling in all the information, click on the Start Test button.
Ekam Kasoti Direct Link: Click Here

Ekam Kasoti Time Table: Click Here
Exam Duration: 20 minutes
Student's WhatsApp-based Mulkyankan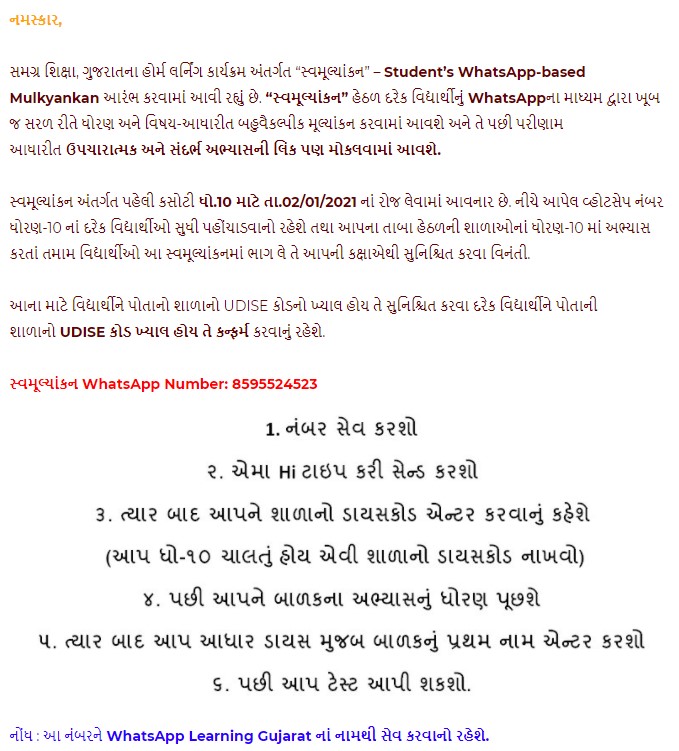 WhatsApp Number: 8595524523
WATCH VIDEO FOR ALL DETAILS
Also Check: Home Learning Video STD 3 to 12
Gujarat Virtual Shala Online Exam
| | |
| --- | --- |
| Organizer Name | Samagra Shiksha, Gujarat |
| Program name | Gujarat Virtual Shala |
| Online Test | STD 9 to 12 |
| YouTube Channel | Gujarat e-Class |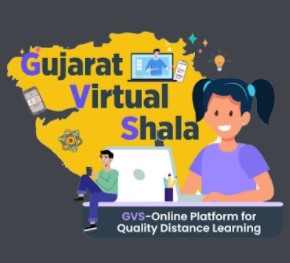 Exam Schedule 03-10-2020
STD-9: Maths (10:05 AM) | Science (11:05 AM)
STD-10: Maths (10:05 AM) | Science (11:05 AM) | English (02:20 PM)
STD-12: Account (12:20 PM) | Maths (12:20 PM) | Statistics (01:20 PM)
How to Take Online Exam
First, open YouTube on your mobile or computer
Search by typing Gujarat e-Class in the search box
Now click on Gujarat e-Class Channel
Watch your video in Upcoming live streams
Now click on the exam link provided in the chatbox
So an exam form will open in front of you
Then fill in the information provided and press the Next button
Questions will be seen across the screen
Click Submit after answering all the questions.
Important Links