Home Learning Video STD 1 To 12: Home Learning Videos are organized for students of Std. 1 to 12 of Gujarat State under Study for Home Campaign. Students are currently on leave in schools due to the coronavirus. The school's academic work is closed during this period. In view of this situation, various efforts are being made by the department to maintain the academic work of the students. For example, education is provided through the DD Girnar channel, Diksha app, and social media. Home learning videos are also shown for students in Std. 1 to 12, further these efforts.
Home learning videos for students of standard 1 to 12 are shown on the local channel DD Girnar. Apart from that, you can also watch that video through the Diksha app. These videos have been prepared by experts. Through which children can get education sitting at home. So we will share all these videos in this post. With its help, students can watch the video at their convenient time.
Home Learning September 2021 Time Table (STD 1 to 12)
Home Learning Video STD 1 To 12
| | |
| --- | --- |
| Organization name | Education Department of Gujarat |
| Program name | Home Learning Videos |
| Inclusion standard | STD 1 to 12 |
| Start date | June 2021 |
| Aim | Teaching children at home |
| Official Portal | DD Girnar, Diksha App, Youtube |
The daily published video can be viewed from the link given below.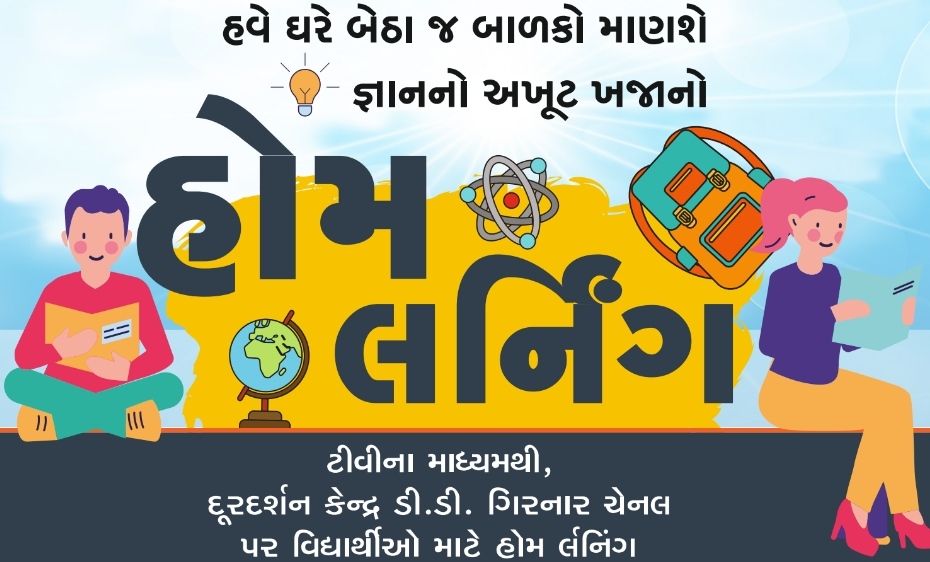 તા: 27/09/2021 નું હોમ લર્નિંગ ડાયરેક યુટ્યુબ ના માધ્યમથી 🎥
Hope the given information regarding the Home Learning Video is helpful. For the more latest information, keep checking our website @ OJAS regularly.