Shikshak Sajjata Kasoti 2021: Teacher readiness is a very important factor for quality education. Also in NEP 2020 Emphasis is placed on teacher readiness for quality education For teachers for quality education Training programs are organized at the state or district level. All teachers under this.
It is very important to provide educational help as per the need Every teacher's education so that the teachers get the training and onsite support as per their need The need to know For that the teachers own teaching subjects, classroom behavior assessment. It is important to know how to understand new trends in education.
Shikshak Sajjata Sarvekshan Hall Ticket 2021
State Examination Board, Gandhinagar released Sixak Sajjata Kasoti Hall Ticket 2021. Similarly, we are providing details about the SEB Exam and hall ticket on this page. Also, you can check the details about the Sixak Sajjata Sarvexan 2021 on sebexam.org. We know lakh of teachers are waiting for the Hall Ticket. For this reason, these details of www.sebexam.org Hall Ticket have been brought to you through this page.
| | |
| --- | --- |
| Authority | State Examination Board |
| Official Website | sebexam.org |
| Name of the Examination | Shikshak Sajjata Sarvekshan 2021 |
| Date | 24th August 2021 |
| Hall Ticket Status | Released Now |
| Location | Gujarat |
| Post Category | Hall Tickets |
How to download www.sebexam.org Hall Ticket 2021?
First of all, go to the official website of State Examination Board which is www.sebexam.org.
Click on the 'Print Hall Ticket'
Enter 'Teacher Code' and 'Date of Birth
Later, click on the Submit tab.
That's it, your SEB Hall Ticket is in front of you.
Take a printout to attend the Exams.
Important Links:
Download Sixak Sajjata Hall Ticket: Click Here
Hall Ticket Download Circular: Click Here
---
Shikshak Sajjata Kasoti 2021
In addition, in the teacher's classroom, It is necessary to get information of observation as well as information of educational achievement of the children of their class-subject. Of the three, information on classroom observation and students' academic achievement is available. But of the teacher, An educational survey covering all teachers to get information on various educational matters is done.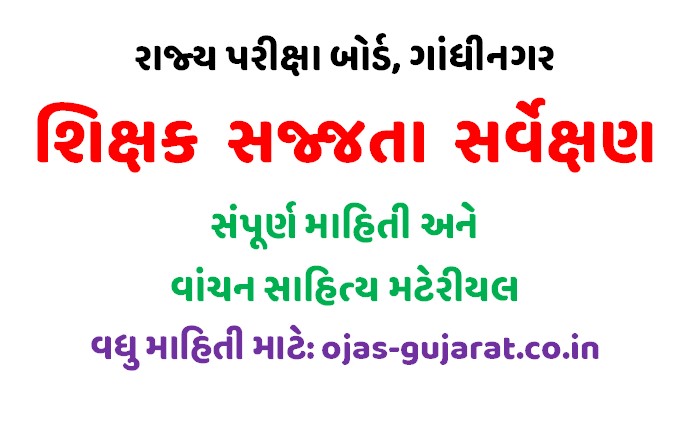 | | |
| --- | --- |
| Organization Name | State Examination Board |
| Name of Examination | Shikshak Sajjata Sarvekshan 2021 |
| Date of Exam | 24th August 2021 |
| Time | 14:00 to 16:00 |
Shikshak Sajjata Survey Material
SYLLABUS PDF અહિંથી ડાઉનલોડ કરો
શિક્ષક સજજતા સર્વેક્ષણની નવી તારીખનો લેટર
શિક્ષક સજ્જતા સર્વેક્ષણ માટેનું સ્ટડી મટેરિયલ.
(અહી દરરોજ નવું મટેરિયલ મુકાશે માટે રોજ મુલાકાત લેતા રહેવું)