GSSSB Head Clerk Exam Cancelled 2021 after paper leak
The biggest news in the Paperleak scandal has come after the state government decided to cancel the exam after a big meeting. It was also announced by Harsh Sanghvi that the exam will be held next March.
The examination was held to fill 186 vacancies for the post of head clerk. Over 88,000 candidates had taken the examination conducted on December 12.
BIG BREAKING : આખરે હેડક્લાર્ક પરીક્ષા કરાઈ રદ્દ, બેઠક બાદ ગૃહરાજ્યમંત્રી હર્ષ સંઘવીએ કરી જાહેરાત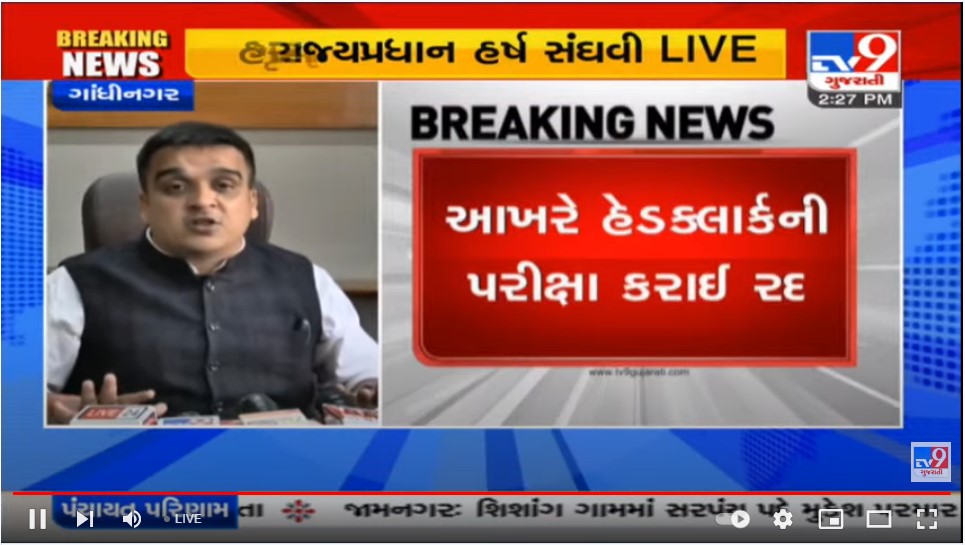 GSSSB Head Clerk Exam Cancelled: Gujarat Gaun Seva Pasandgi Mandal (GSSSB) Held Head Clerk Exam 12th December 2021, Paper Leak Exam Cancel.